News
Dr. Johnson-Ross to join Wartburg as Vice President for Academic Affairs
from the website of Wartburg College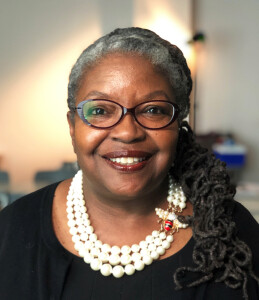 A higher education professional with a passion for the liberal arts and a commitment to the development of global citizens will be the next vice president for academic affairs and dean of the faculty at Wartburg College.
Debora Johnson-Ross, director of the Mayor's Scholars Program at Baltimore City Community College, will begin her work in January.
"Wartburg College represents the best of the liberal arts tradition. I attended a very similar institution for my baccalaureate degree and have spent most of my career at liberal arts institutions. I value the critical skills that students gain working with devoted faculty and staff members," Johnson-Ross said. "I appreciate the traditions that are clearly evident and the college's mission of 'challenging and nurturing students for lives of leadership and service as a spirited expression of their faith and learning.' This position will allow me to draw on my background and strengths and work with the community in important ways."
Wartburg President Darrel Colson is delighted that Johnson-Ross accepted the call to serve at Wartburg.
"She brings remarkably broad and deep experiences in international research and education, academic programming that enhances student success, academic leadership, student preparation and retention, and diversity, equity and inclusion," said Darrel Colson, Wartburg president. "An alumna of Wofford College and a longtime professor and administrator at McDaniel College, she knows firsthand the value of the residential liberal arts education that we hold so dear."
Prior to her work at BCCC, Johnson-Ross was the senior vice president of academic innovation at BridgeEdU, a company that was founded by anti-poverty advocate and author Wes Moore to increase college access and retention for underserved students. The company was acquired by Edquity in 2019.
"At her core, Dr. Johnson-Ross is a teacher, and those who know her return to a common refrain: She always does what's best for students," Colson said.
At McDaniel College in Maryland, Johnson-Ross started as a visiting scholar in 2001 and left in 2016 after serving five years as associate dean for academic affairs. During her time as associate dean, she served as interim dean of the faculty for the spring 2013 semester. As the associate dean, Johnson-Ross was responsible for comprehensive curricular assessment, faculty professional development, new faculty orientation and training faculty to serve as academic advisers.
She has served as a board director of Common Ground on the Hill, an organization that promotes social justice through the arts, and as an advisory board member for the Bryant Educational Leadership Group, which equips leaders to transform themselves, their communities and the world.
Johnson-Ross grew up as a military dependent and lived all over the United States and Europe as a child. During her formative years she learned to love peoples, cultures, foods and adventure. As an adult, she continued that tradition and added more states and a number of African countries to her list of places where she has lived and visited, including teaching at the University of Buea in the southwest region of Cameroon as a Fulbright Scholar.
She returned to Cameroon on several occasions to conduct workshops for students and staff. Johnson-Ross also was in Cameroon for the October 2011 presidential election and returned regularly until the current political unrest began in 2018. She also helped establish McDaniel's partnership with Africa University in Zimbabwe and led service-learning tours in both Cameroon and Zimbabwe.
Johnson-Ross earned a Bachelor of Arts in government from Wofford College, a Master of Science in contract and acquisition management from Florida Institute of Technology and a Master of Arts and doctorate in international studies from the University of South Carolina-Columbia.
"We are living in the midst of a critical historical moment. Institutions of higher education have the opportunity to help students wrestle with issues from systemic inequities, environmental sustainability and engaging in civil discourse while mastering the tools of a liberal arts education. I am excited to work with the students, faculty, staff and President Colson as we engage in this important work," she said.